THE Three rivers active hostel
Partner Project with Anthony Necci
South Side, Pittsburgh PA
Hostel and Riverfront Path Infrastructure
[Professor Jeremy Ficca]
//click image to enlarge//
*The facade study of this project is still under development based on final review critique
Presentation Slides | User and Site
The Three Rivers Active Hostel is located on a rich, industrial site along the Monongahela River in Pittsburgh's historic South Side. The hostel accommodates active users visiting Pittsburgh for its growing recreation and athletic opportunities.
Bike Path Site Material Collage
Roof Path Connection Weathering Collage
The project's main design driver in form, material, and concept is the nexus of path. The three rivers bike path connects across the site with natural vegetation along the river's edge to the north and industrial infrastructure to the south. The site's richness in material led tot eh prototype exploration through a facade system reflecting the context of the historical site and the movement of the path while embracing the hostel program experience. With this material exploration came an investigation into weathering and mapping conditions across the project to identify density of use and need for robust material mapping. The project aims to weather naturally and embrace the patterns of use over time.
The project is pulled apart by from the living and the service volume through a commons knot moment. The spatial convergence of the two main paths, the roofscape connection from Terminal Way to Liberty Bridge that spans over the Three Rivers Bike Path moving through the first three floors, creates a knot condition of overlapping spaces. This developed as the center of the project with overlooks into zones of activity to understand the experience of the hostel through moments and movement.
Knot Model exploration and Collage
Bike Path Knot Approach - Understanding an exterior elevated path through an enclosed building
Monongahela River Render with Terminal Building Scale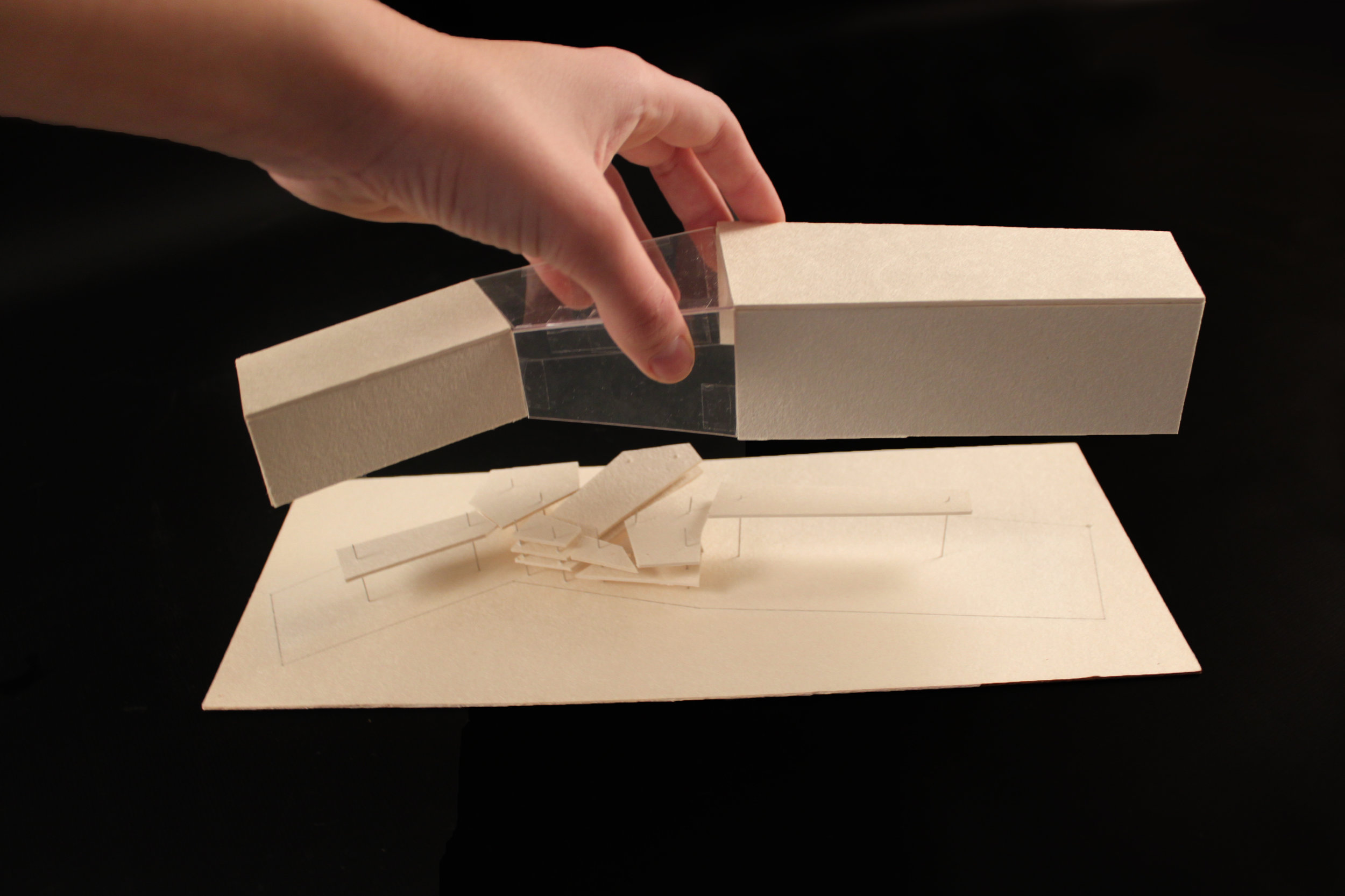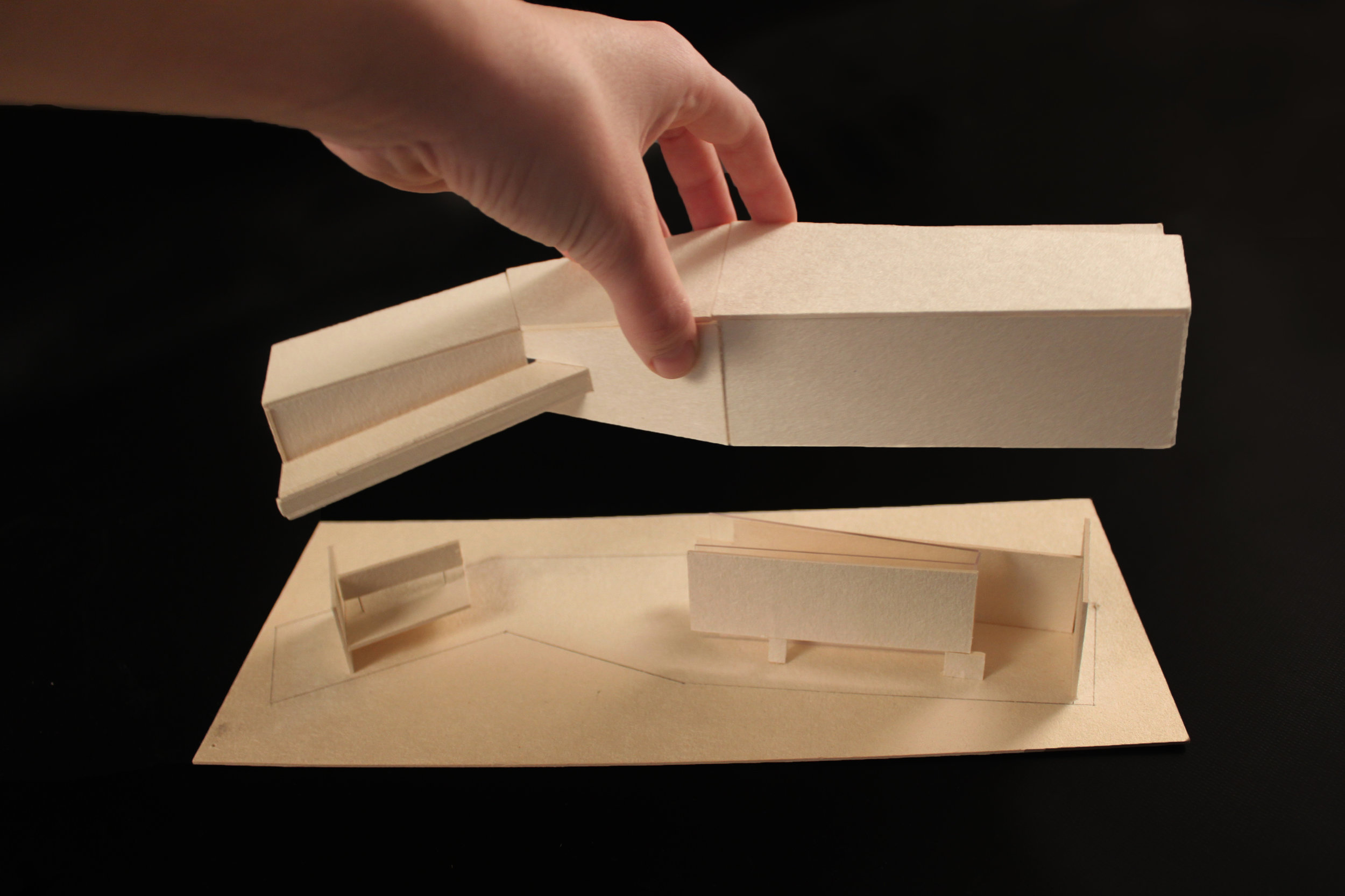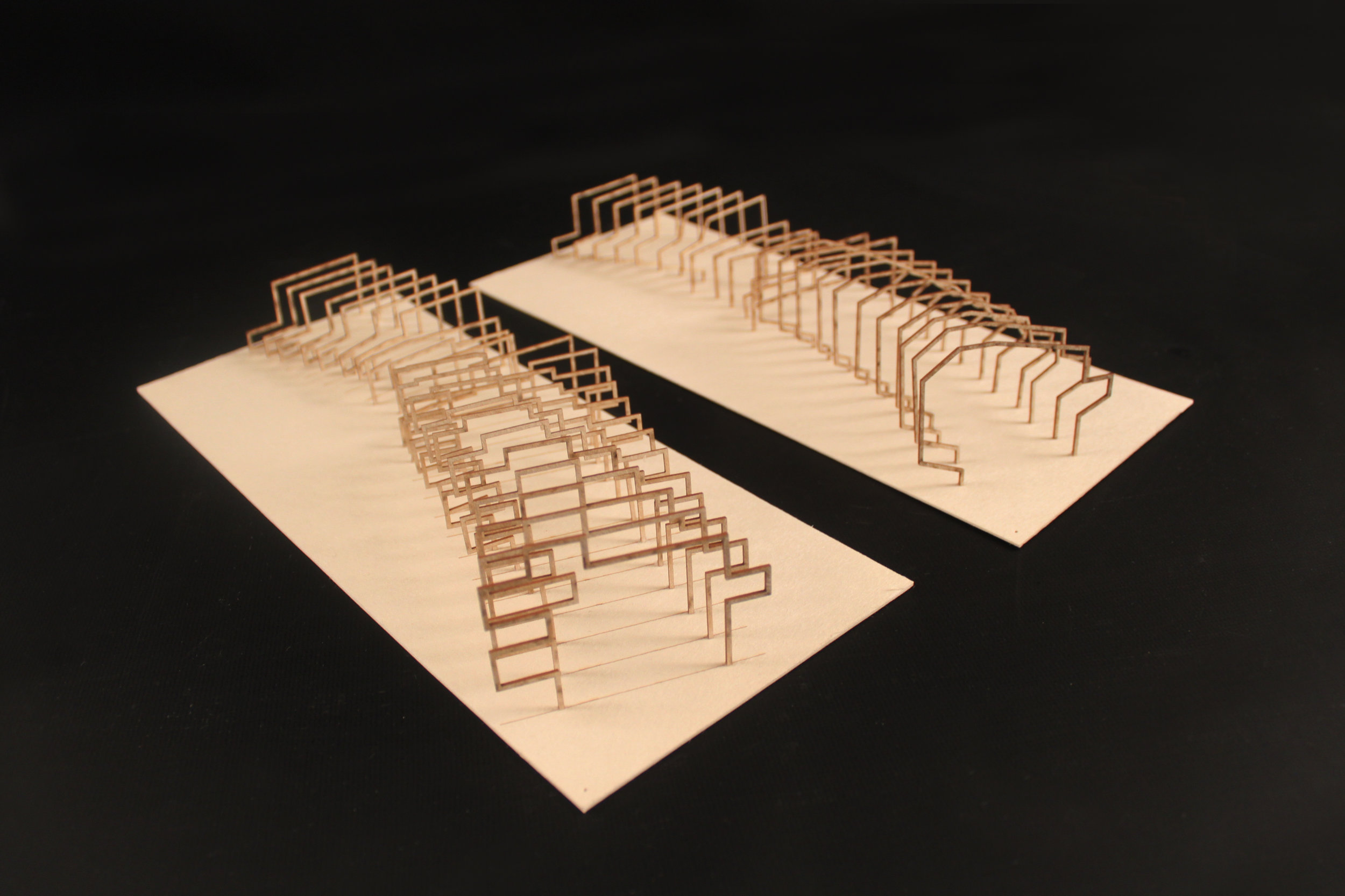 1/32" Model Massing Studies
1/16" Site Model Iterations
Acrylic Model : Mapping of user Density
Task Board Models : Study of interior vertical and horizontal zones, Path with Massing and Rib Structure Array
Living Volume Sectional Perspective
Full Northern Facade Living Volume Wall Detail
PROTOTYPE PROCESS AND DEVELOPMENT |
Rib to Slat Window Plan Detail
Prototype Plasma Cutting and Breakforming Steel